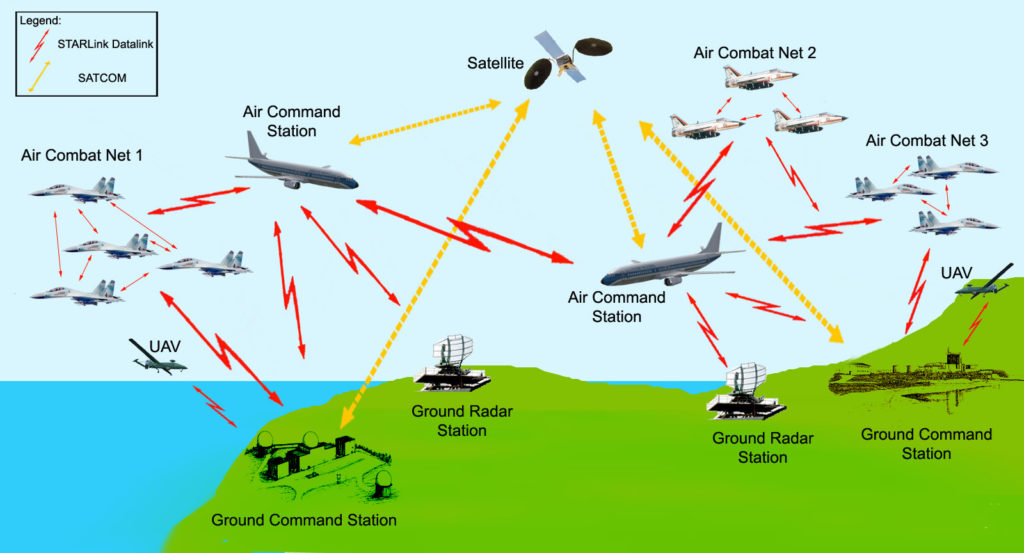 Today, the success of modern warfare relies heavily on the speed of intelligence information collated from various sources and the efficiency of distribution of information. Supported by a superior innovative data-link system, our Enhanced Combat Information System (ECIS) simultaneously paints the combat picture for operator, tactical picture for field commanders, and strategic picture for area commanders. It is an all-in-one network solution.
 System Key Features:
 Situational Awareness
 Real Time Tactical Data Fusion
High Performance Computation Engine
Common Integrated Battlespace Picture
Active Database
 Dynamic Track Sharing
High Speed Updates for Combatants
Direct Relayed Data Propagation
Accurate depiction of Ground Truth
Rapid Resource Allocation
 Resource Deployment & Allocation Tools
Customisable to support user doctrine
Datalink Key Features:
Large number of participants
 Advanced Algorithm – Virtually Unlimited Participants
Robust Peer-Based system
Dynamic Self-Organising
Many Networks in One
Decision Need-based Variable Update Rate
Combat Net for Combatants
Tactical Net for Field Commanders
Strategic Net for Rear Commanders
Discrimination by Range
Variable Transmission Distance
Long Range Transmission Support
High security
 Full-Spectrum Anti-Jamming Techniques
Co-Channel Interference Suppression
Channel Noise Reduction
Encryption
Spoofing and Exploitation Protection
Built to satisfy airborne operational situation awareness, our ECIS improves the survivability, team level operational capability and co-ordination among fighting forces.